Andreas is leaving - Michael takes over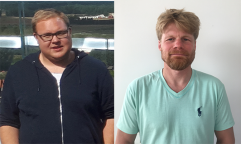 Our service manager Andreas Carlsson is leaving Teltek.
We Thank Andreas for all the good work he has put in during his years at Teltek and we wish him good luck for the future.
Teltek have employed Michael Gustavsson as new service manager.
Michael will start his work at Teltek on the 15th of June.
Welcome Michael!