Cassel X-ray inspection systems provide maximum sensitivity for detection of foreign bodies and other features such as detection of missing or defective products.

The XCB 0525 is suitable for detection of poultry bones in unpackaged fillets. Fillets with detected bones are automatically rejected by a retractable belt.

Undesirable contaminants such as metal, stone, ceramic, glass or plastic with high density can be detected too.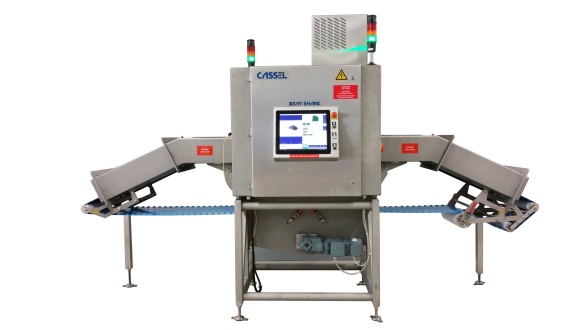 The superior, high-performance software "XIA" makes possible instant analysis and detection with high accuracy and reliability, thus avoiding false rejects.

The flawless design offers maximum safety and comfort for daily operations to the quality conscious producer. In this way, Cassel X-ray inspection systems preserve your product quality and provide reliable protection of your brand.